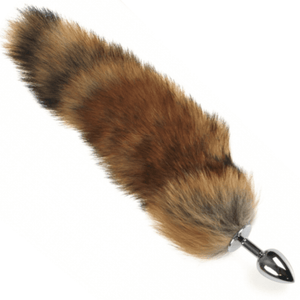 Add a little (faux) fur to your anal play with this super pretty butt plug. The plug itself is made with aluminum whilst the tail is made with faux fur.
The wide base makes this plug completely buttsafe. 
Maximum diameter: 3 cm
Length: 6 cm

Please note: the tail is glued upon the butt plug and is not detachable. Do not use hot water since this will make the glue ressolve. Although the material of this toy can be used with any kind of lubricant, a plain waterbased lube is recommended since this is easier to rinse out of the tail.