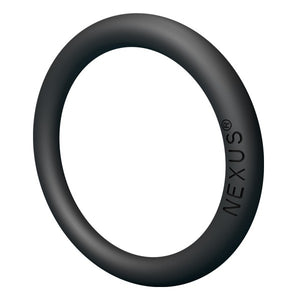 The Enduro is made of 100% medical grade silicone can be worn around the shaft of the penis but is more specifically designed to be worn behind the scrotum. It contributes to a fuller erection and may delay orgasm by slowing the flow of blood from the penis.
Preferred circumference of penis (or area behind the scrotum) for this specific cock ring should be 13-18,5 cm (diameter 4,1 - 5,9 cm). If the circumference is smaller, the ring will not have any effect. If the circumference is wider, the ring may cause bruises and discomfort. 
To know more about choosing the right size; read our cock ring guide here.